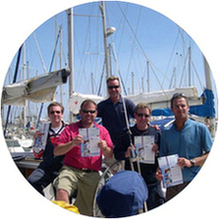 Continuation training for those who have already completed the Day Skipper course
This course is for people who have already completed their Day Skipper Practical and want to reinforce their existing knowledge. The emphasis is on boat handling under sail and power.
We will also concentrate on any aspects of the RYA Cruising Scheme that you feel you need help with.
This is good preparation towards the RYA Coastal Skipper Practical course.
Suggested minimum pre-course experience
Day Skipper Theory & Practical
Assumed Knowledge:
Ability to skipper the yacht safely, confidence in navigation and desire to move forward through the RYA syllabus.